Freda Coffee Table in black by Design Kiosk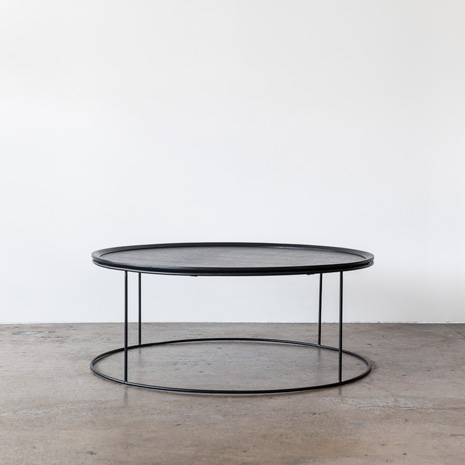 Freda Coffee Table in black by Design Kiosk
The Freda is a contemporary round coffee table with striking fine black legs and a timber top. This coffee table is also available in a side table format.
Material Black veneer top with powder coated base
Dimensions
Coffee Table - 1000 D x 400mm (W x H)
Side Table - 500 D x 455mm (W x H)
Availability This item is in stock!
Delivery The price for this item will not include delivery, but this will be calculated by our team once an order is placed. Free local pick-up also available.
Looks great coupled with the Sia Coffee Table and arranged as a nest.