Peggy Chair designed by Isabel Ahm for Feelgood Designs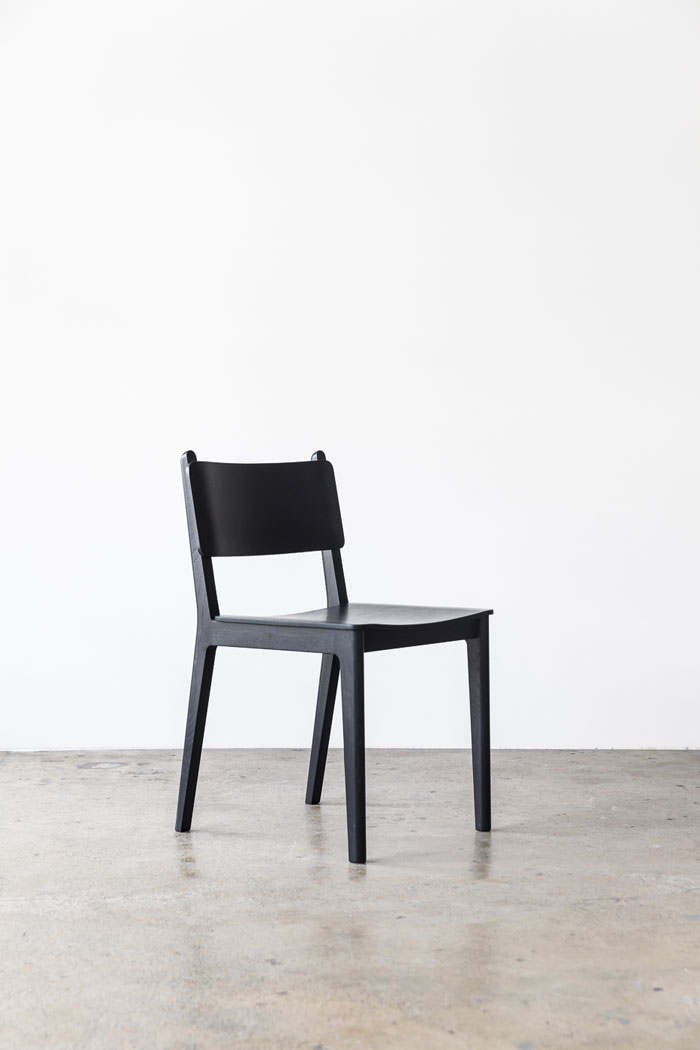 Peggy Chair designed by Isabel Ahm for Feelgood Designs
A chair that can be used as a hanger, Peggy's versatile design was inspired by the designer observing everyday human behaviour. Subtle half rounded frame and gentle seat and back curves makes this chair suitable for wide range of domestic and hospitality applications.
Materials American oak frame with laminated veneer seat and back, 2 pack waterbased finish.
Dimensions TW 460 x TD 506 x TH 793 (SH 450)
Colours Black or Natural
Availability This item is from a 3rd party supplier and may not be available for immediate shipping. Please contact us if you would like to confirm ETA prior to purchase.
Delivery The price for this item will not include delivery, but this will be calculated by our team once an order is placed. Free local pick-up also available.