C607 Indoor Stool Designed by Yuzuru Yamakawa for Feelgood Designs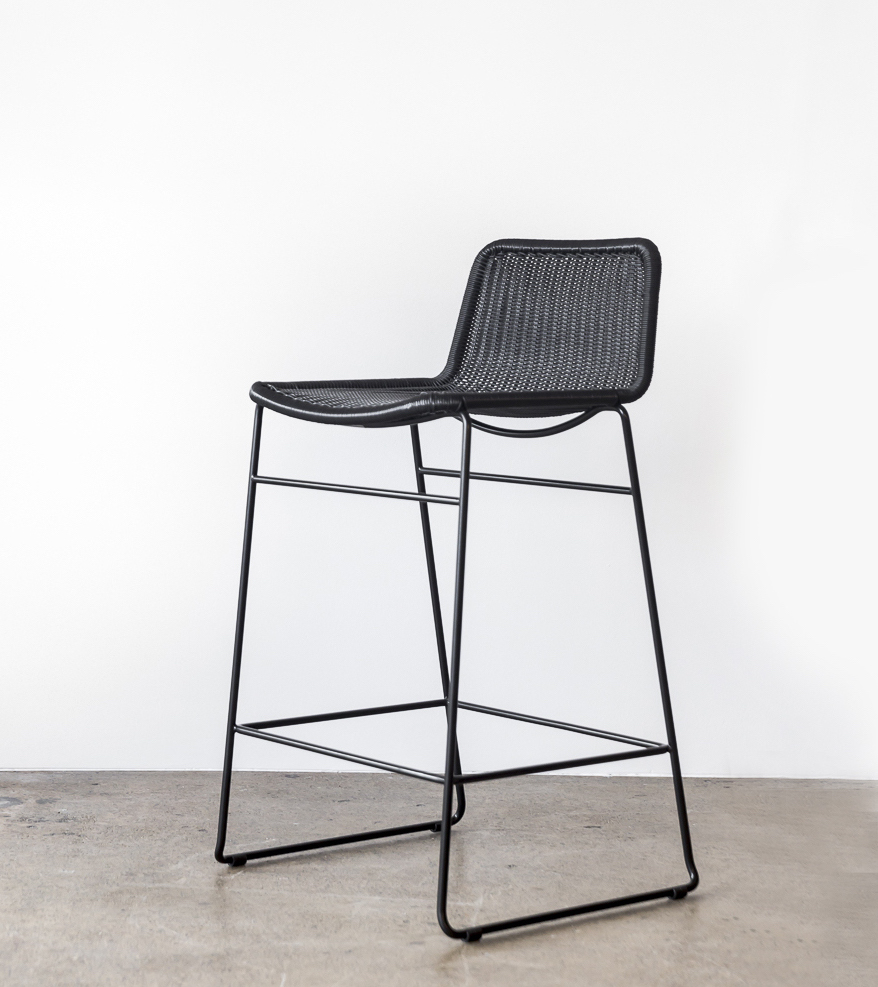 C607 Indoor Stool Designed by Yuzuru Yamakawa for Feelgood Designs
The C607 Indoor Stool, designed by Yuzuru Yamakawa for Feelgood Designs features a sleek chrome or black frame with a comfortable rattan seat. Available in a variety of differed coloured seating options, this stool combines ease effortlessly with elegance.
Materials Chrome/Black powder coated frame with rattan PU finished shell
Dimensions 510W x 460D x 880H, Seat Height: 660 (mm)
Colours Charcoal seat/black legs, natural seat/black legs, maroon seat/black legs
A seat height of 750mm is available on request.
Availability This item is from a 3rd party supplier and may not be available for immediate shipping. Please contact us if you would like to confirm ETA prior to purchase.
Delivery The price for this item will not include delivery, but this will be calculated by our team once an order is placed. Free local pick-up also available.