Spenser Rug by Tribe Home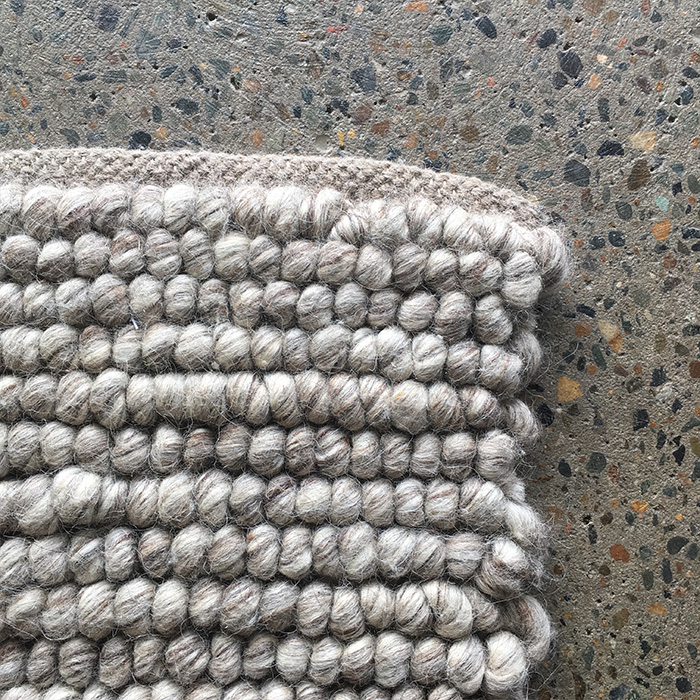 Spenser Rug by Tribe Home
The Spenser Rug by Tribe Home is hand woven in oversized loops. This rug pairs textural richness with an exceptionally plush feel. Made from 100% undyed New Zealand wool, this rug is classic and timeless. Our rugs are artisan crafted and no two are alike. Given their handwoven nature, slight variations in shading and size are inherent to the design.
Material 100% New Zealand Wool
Dimensions Available in the 3 listed standard sizes.
Note Please note that colour swatches are indicative only and appearance may vary between computer screens. Please visit the showroom to see our samples if unsure.
Availability This item is dispatched from the warehouse in Victoria and may not be available for immediate shipping. Please contact us if you would like to confirm ETA prior to purchase.
Shipping Shipping costs vary depending on where you are based.