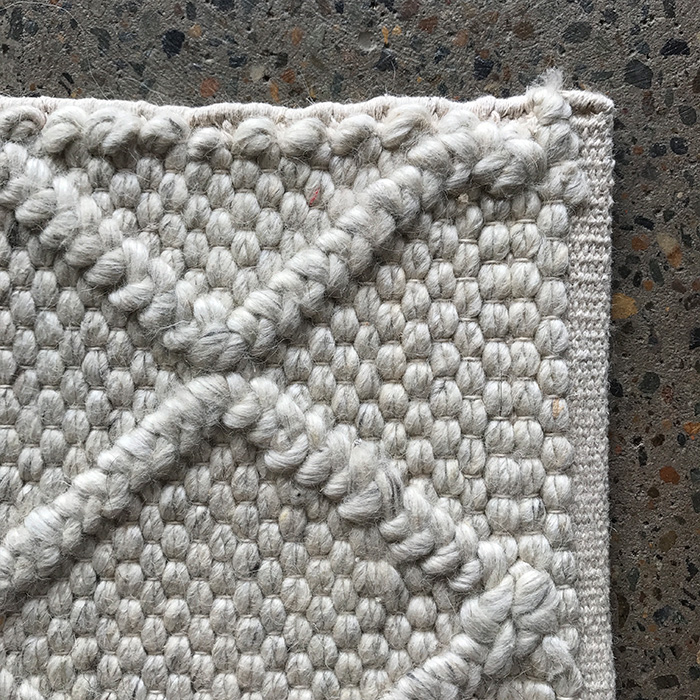 Cesar Rug by Tribe Home
The Cesar rug by Tribe Home comes in 2 delicious neutral colour ways. The lattice weave design lends itself to both modern and traditional interiors. A flat weave rug big on style and impact. Crafted by Artisans using a panja loom. Made from undyed natural yarns and a blend of wool and viscose. Wool/cotton woven backing. Like all wool rugs you can expect some initial shedding which subsides over time.
Materials 50% Wool, 30% Viscose and 20% Cotton.
Dimensions Available in the 3 listed standard sizes.
2 x 3m
2.5 x 3.5m
3 x 4m
Note Please note that colour swatches are indicative only and appearance may vary between computer screens. Please visit the showroom to see our samples if unsure.
Availability This item is dispatched from the warehouse in Victoria and may not be available for immediate shipping. Please contact us if you would like to confirm ETA prior to purchase.
Delivery The price for this item will not include delivery, but this will be calculated by our team once an order is placed. Free local pick-up also available.