staple&co stories: karen and nick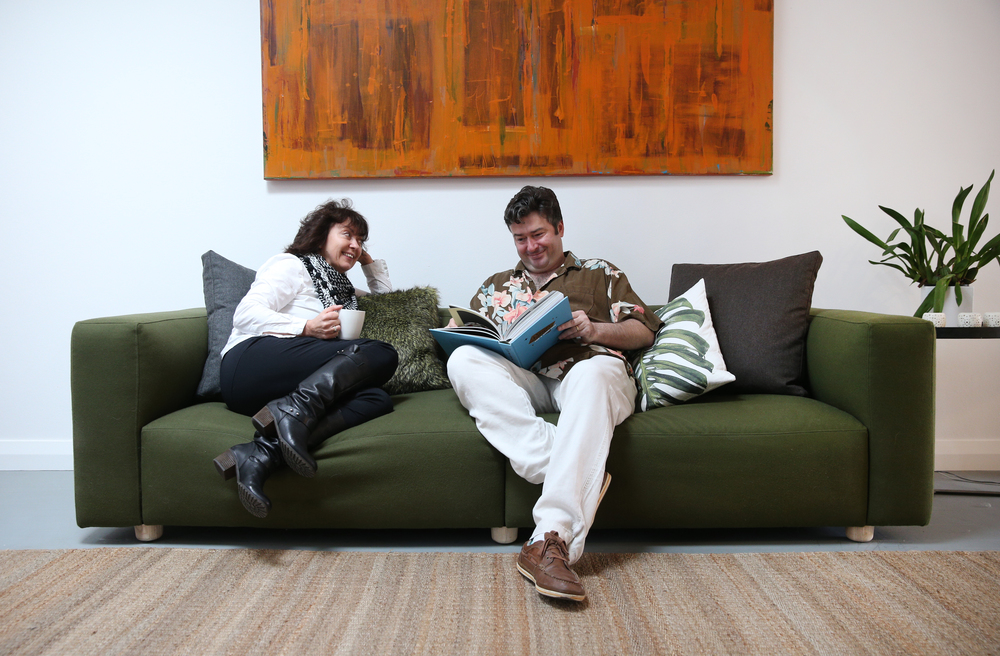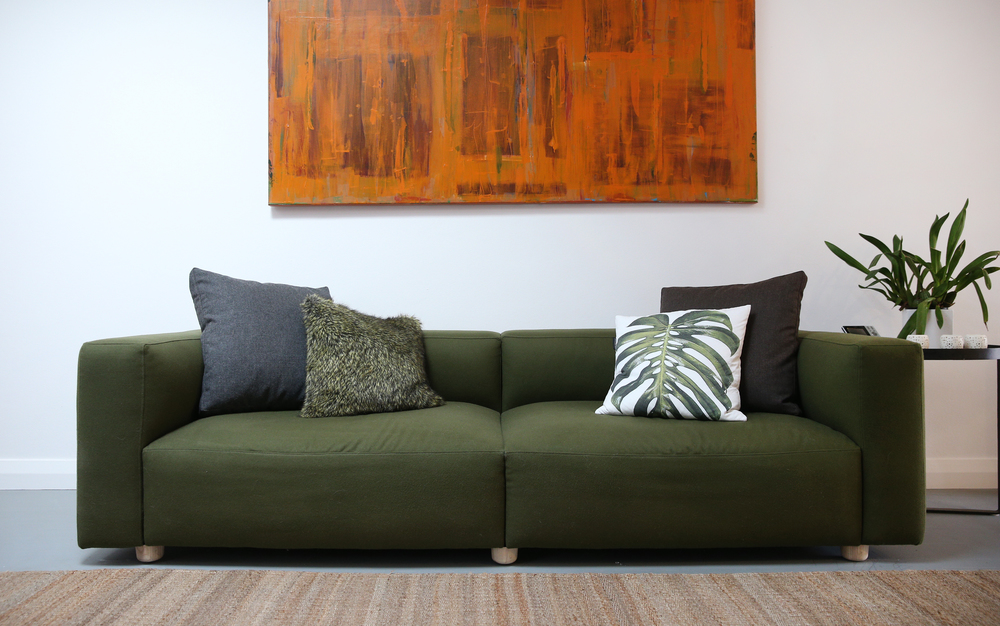 We love to touch base with our clients once their custom sofa arrives, and is settled in. Karen and Nick talk about their custom Hawley with us below.
Their sofa: Hawley 2400 / Instyle Feel Fabric, Col: Empathy
"It has a shape that won't date any time soon and it screams 'sit on me'..."
How would you describe your interior style?
We're only just discovering ours, but mostly modern/minimalist. We like seemingly disparate pieces thrown together.
Why did you choose the Hawley?
Because it has a shape that won't date any time soon and it screams "sit on me!"
What do you love about it?
We LOVE the colour, plus it's really comfy and big enough for the two of us to stretch out on.
Apart from the Hawley, what's your favourite piece in the house / office and why?
Karen: Our dining-room table. Our house is a small terrace, yet we entertain constantly. The table was designed to fit over the island for everyday use or it can be pulled out to seat 10. It's a great space-saver despite being a large table.
Nick: Our Moroccan lamp. It reminds me of our holiday and is a great talking point.
Are you more of a minimalist or maximalist?
Karen: Minimalist
Nick: Maximilist, learning to be a minimalist.
Who's your favourite living Australian artist?
Graham Fransella. We've just bought a piece from him which now hangs over the couch (not shown in image).
France or Italy?
Definitely Italy. We've been there four times, including our honeymoon.
The latest film you've seen?
St.Vincent.
Describe your perfect Sunday / weekend
A late breakfast, tending to the veggie garden, then preparing a wonderful meal to share with friends.
Name your most memorable holiday
Nick: Our trip to Positano for Karen's 50th birthday.
Dream holiday destination?
An African safari.
Guests are over for dinner. What's on the menu?
We love to cook, so a summer menu may consist of kingfish sashimi with an Asian dressing, sweet pork and green papaya salad with fish floss, followed by a coconut panna cotta with fresh lychees and ginger crumb. We're always inspired by what's fresh and in season at the market.
What's your go-to interiors blog / website?
Our recent renovation has opened our eyes to the whole 'interiors' thing, so we're only just discovering how many there are.