You might have spent all your weekends for months searching for the perfect sofa - that's why the case for custom-made is a strong one. Your sofa is the biggest piece of furniture in your home. It plays multiple roles throughout the day and the week, and is host to many activities. Netflix. Game nights. Cocktail hour. A cheeky afternoon siesta.
So it's important you get it right - the wrong sofa can be an expensive mistake.
It needs to fit in your space, it needs to suit the room, and it needs to suit your lifestyle. Maybe you've been looking for *that* perfect lounge, but just not found it. You've visited countless showrooms, sat in a myriad of sofas - but none of them looked or felt right, none of them were unique.
Until now your perfect sofa felt like a myth. But it's simple. For almost 10 years we've been working with our local workshop to custom-make sofas so we can bring your dreams to life.
And the best news? It only takes 4-5 weeks from confirming your design, to having your piece delivered to your home.
Our easy 3-step process will have you on the way to realising your custom sofa vision:
---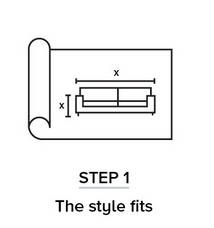 Choose a design, size and configuration to suit your style and space.
Do you love a slim silhouette, a contemporary style or something more traditional?
How will the design fit in that space?
Need some inspiration? Take a look at our Inspiration Library to get your started.
---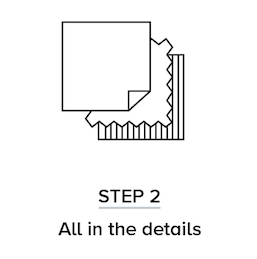 Select the fabric or leather that suits your lifestyle and your budget and then choose a leg finish.
Consider who is going to be using the sofa, do you have kids? Pets? Do you like the feel of leather or fabric? Does the space have a lot of sunshine? Do you like curling up and cocooning on the couch? Do you like a tailored look - or something more relaxed?
What kind of upholstery suits your home? For families with children and/or pets we love leather. It's hard-wearing, it improves with age (just like a fine wine!), and it's easy to clean. Or you might opt for a performance fabric if it's in a high-traffic area. If you're placing the sofa in a sunny spot - consider fade. Order leather and fabric swatches from us to test them in your space too - and check how the palette works with the rest of the room.
So many questions to consider, but these will help you make the best decisions to build your custom piece.
---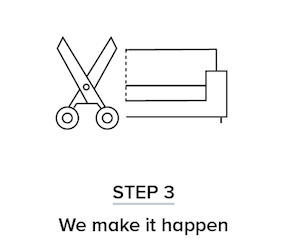 Australian made has always been in our DNA. We create locally made pieces to withstand the test of time to become part of your everyday at-home landscape and part of your family's story.
When you choose a made-to-order sofa, the exceptional quality means a timeless and enduring investment for your home that offers the ultimate cohesion for your style.
Our local team of upholsterers will build your sofa from scratch. Once it's ready we'll have it delivered to your home.
---